Average speed cameras to be installed on A90 between Stonehaven and Dundee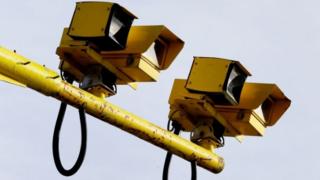 Average speed cameras are to be installed on the 50-mile stretch of the A90 between Stonehaven and Dundee.
Transport Minister Humza Yousaf said there have been "too many casualties and fatalities" on the road, and that action was needed.
The speed cameras are expected to start operating this autumn.
Mr Yousaf said: "Installing average speed cameras on the A90 will make the road safer for everyone travelling along the route."
He said there had been 60 fatal and serious collisions between Dundee and Stonehaven in the last five years.
Mr Yousaf explained: "We already know from our experience with the A9 that average speed cameras encourage better driver behaviour, with the number of fatal casualties down by over 37% and serious injury casualties by 45%.
"Any death on our roads is one too many, and I look forward to seeing similar results on the A90 as we've seen on the A77 and A9 in reducing casualties and improving driver behaviour."