Police probe after two memorials vandalised in Aberdeen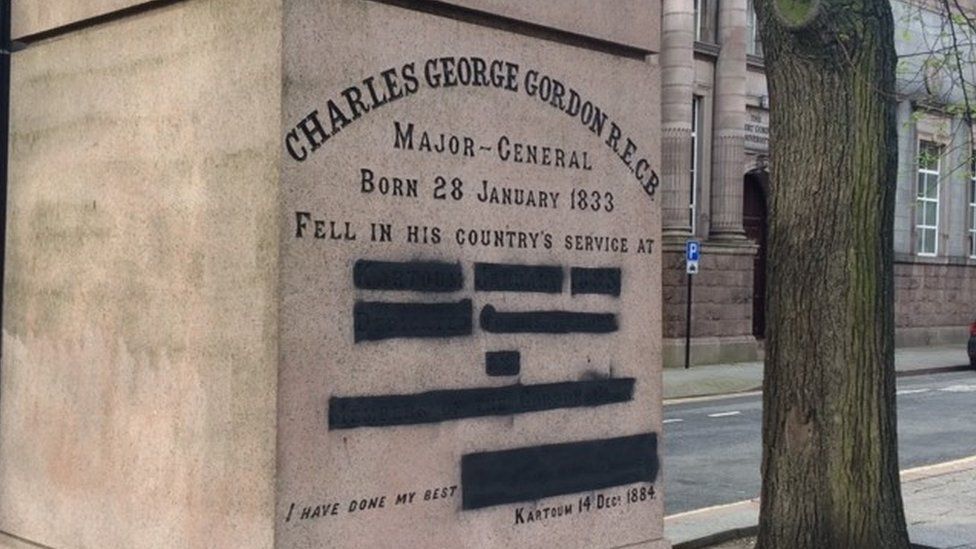 Police are investigating after two Aberdeen memorials were vandalised.
The statue of General Gordon and a stone marking the centenary of the death of Victoria Cross recipient Archibald Smith in World War One have been targeted.
Both are in the Schoolhill area of the city.
Aberdeen's Lord Provost George Adam described it as an act of "mindless vandalism". He said he was "disgusted" that anyone would do such a thing.
In a statement, he added: "Only a few weeks have passed since we marked the centenary of Archibald Smith's death in the first world war.
"He was awarded the Victoria Cross for his bravery and this stone was laid in his memory. I cannot understand why anyone would do this, it makes me very angry and I hope the perpetrator can be found."