Woman airlifted after car plunges down gully near Lecht Ski Centre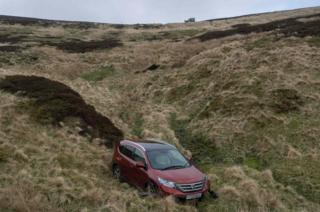 A 60-year-old woman has been airlifted to hospital after her car plunged hundreds of feet down a gully near an Aberdeenshire ski centre.
The incident happened on the A939, south of the Lecht Ski Centre, at about 12:40.
The woman was flown to Aberdeen Royal Infirmary in a Coastguard helicopter.
It is understood her injuries were not serious.