French election: Aberdeen punter bets £20,000 on Emmanuel Macron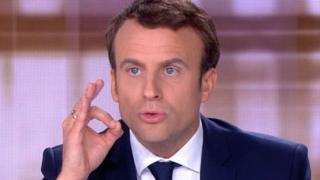 An Aberdeen punter has bet £20,000 on Emmanuel Macron to be France's next president.
The wager with William Hill at odds of 1-8 would make a profit of £2,500 if successful.
Macron leads in opinion polls ahead of National Front rival Marine Le Pen.
William Hill spokesman Joe Crilly said the Aberdeen bet was placed late on Wednesday evening, and was matched as the largest on Macron by another £20,000 placed in London.