Killer whales get close to fishing group off Orkney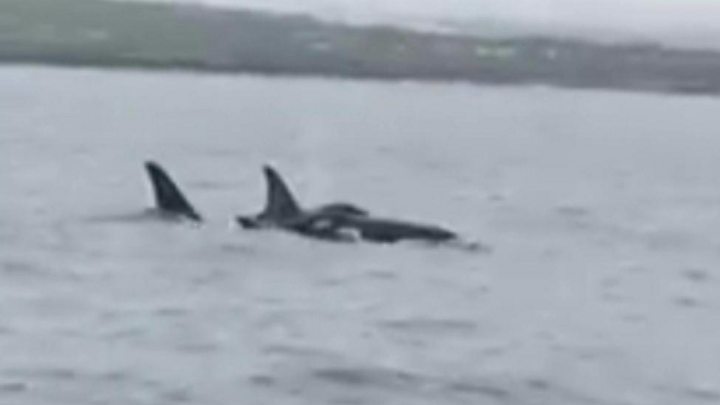 A party on a fishing trip off Orkney got more than they bargained for when a pod of killer whales came within a few feet.
Erlend Manson, of Finstown, and his group were on a recreational trip fishing for haddock off the north coast of the mainland when the killer whales joined their route.
They were alongside for some time and made several closes passes.
Members of the fishing group described it as an experience of a lifetime.