'No threat' from device found on beach at Brough of Birsay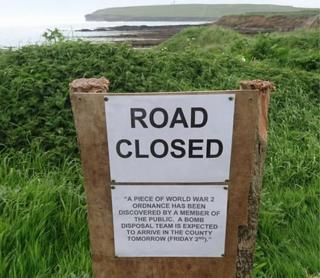 A piece of World War Two ordnance found on a tidal island off the Orkney mainland does not pose a threat, according to bomb disposal experts.
They were called to the beach on the Brough of Birsay after a member of the public discovered what was thought to be a landmine on Thursday.
However, the device was removed without the need for a controlled detonation after being examined by the experts.
The access road to a nearby car park has now re-opened.