Killer whale filmed flipping seal into air off Shetland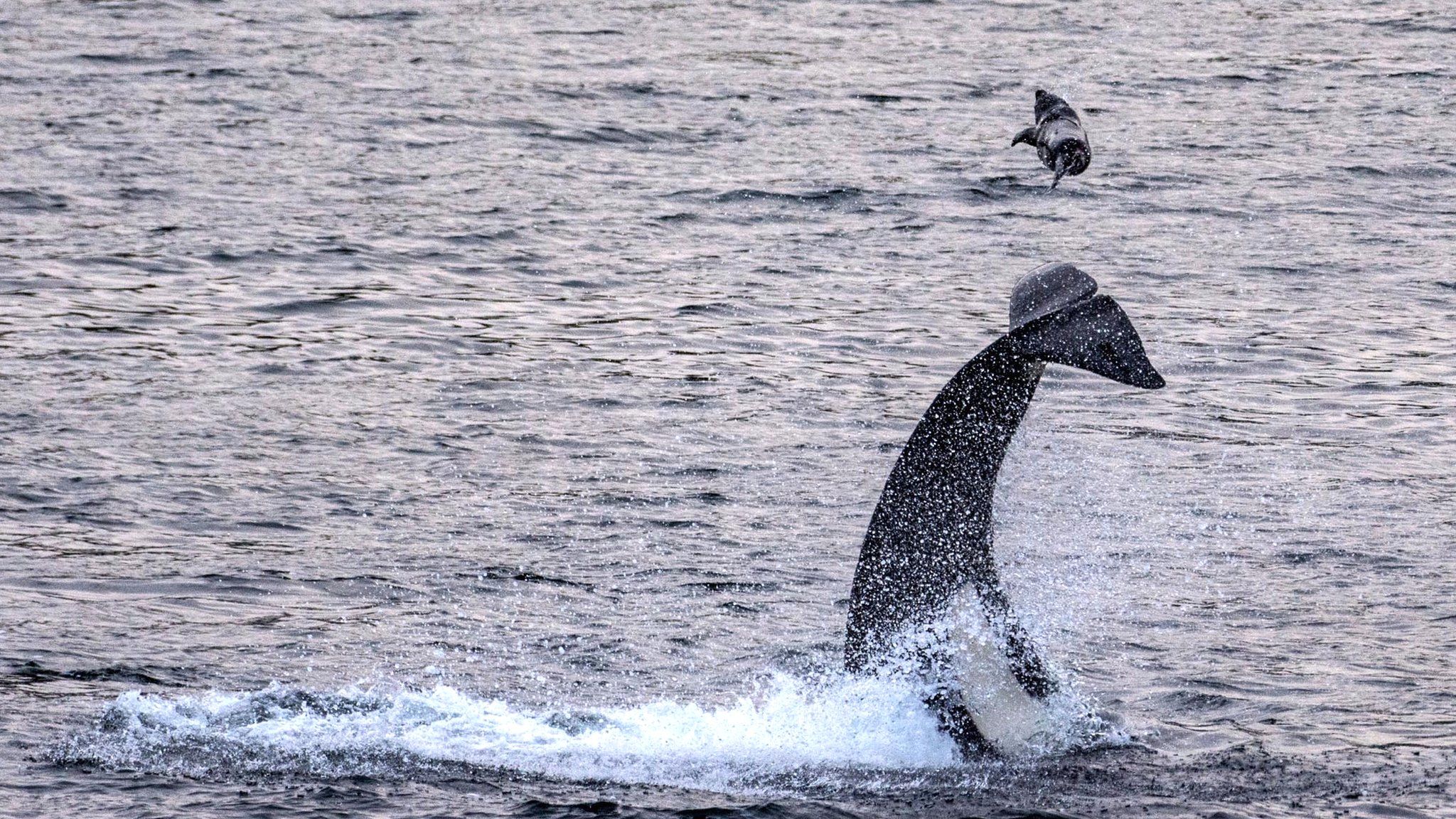 A killer whale has been captured on camera flipping a seal into the air while hunting off Shetland.
The still orca image was taken by Billy Arthur, of Dunnrossness, at Levenwick while Ruth Morris filmed the incident.
Mr Arthur, 33, who works for Scottish Sea Farms, told the BBC Scotland news website he went to the spot when he heard the orcas were in the area.
He said: "There were about six in the pod. I got the camera ready and was lucky enough to get the shot."
He added: "We sat for a while waiting and it paid off. You could see them getting agitated, then one flipped the seal out the water. After it was knocked out the water you could see them feeding on it."