Fraserburgh death flat stairway was 'full of fire'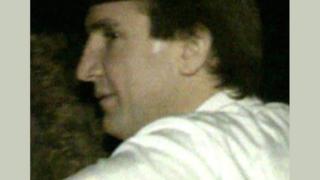 A man has told a murder trial he saw a stairway "full of fire" in Fraserburgh in 1998.
Barry Henderson, 42, denies killing Gordon Graham, 43, and attempting to murder his wife Anne.
Witness Jackie Senic told the High Court in Glasgow he saw a small fire in a close as he drove, and returned to the scene shortly after.
He said: "It was a big fire. It was a lot larger than it was the first time. The stairway was full of fire."
Mr Senic said: "I parked on the opposite side of the street. And saw the fire had spread quickly. I don't know if anyone would have been able to get down or up the stairs."
The court heard that Mr Senic saw police officers drive up in a police van and help Mrs Graham, who was hanging out of her kitchen window, on to its roof and then on the pavement and safety.
Mr Henderson denies all the charges against him and has lodged special defences of alibi and incrimination.
The trial before Lord Ericht continues.