Scenes of crimes officer 'never saw fire death eye witness reports'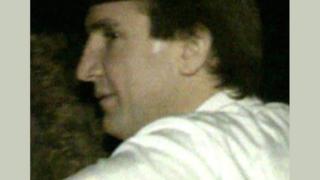 A former scenes of crime officer who carried out an investigation into the death of a man in a fire in Fraserburgh has told a murder trial he never saw any eye witness statements.
Barry Henderson, 42, denies killing Gordon Graham, 43, and attempting to murder his wife Anne in a fire in 1998.
Bruce Duncan told the High Court in Glasgow it was one of the first joint police and fire investigations.
He said the conclusion was the fire was accidental.
Mr Duncan told prosecutor Jim Keegan QC that he and Alistair Spence, who was an assistant divisional officer with Grampian Fire Brigade, were asked to compile a report on the fire.
He told the court their conclusion was that the blaze was started accidentally by a dropped cigarette or the smouldering dropped end of a cigarette falling onto a mattress lying in the hallway.
Defence counsel Brian McConnachie QC asked Mr Duncan: "In coming to a conclusion the testimony of eye witnesses must be crucial?"
He replied: "That would be correct. We got information from officers in charge. We relied on them telling us anything of significance."
Improvement hope
The QC said: "Why didn't that happen?"
Mr Duncan said: "I think it was because we were at the early stage of joint reports. I would like to think things have improved greatly."
Mr Duncan said that the report produced in June 1998 was based on what they saw at the scene of the fire.
Mr McConnachie then said: "None of the eye witness testimony was given to you," and he replied: "No."
The report stated that "catastrophic damage" was caused to the second floor flat in which Mr Graham was sleeping.
Mr Henderson denies all the charges against him and has lodged special defences of alibi and incrimination.
The trial before Lord Ericht continues.