Brothers who swapped oil industry for rum land major Tesco deal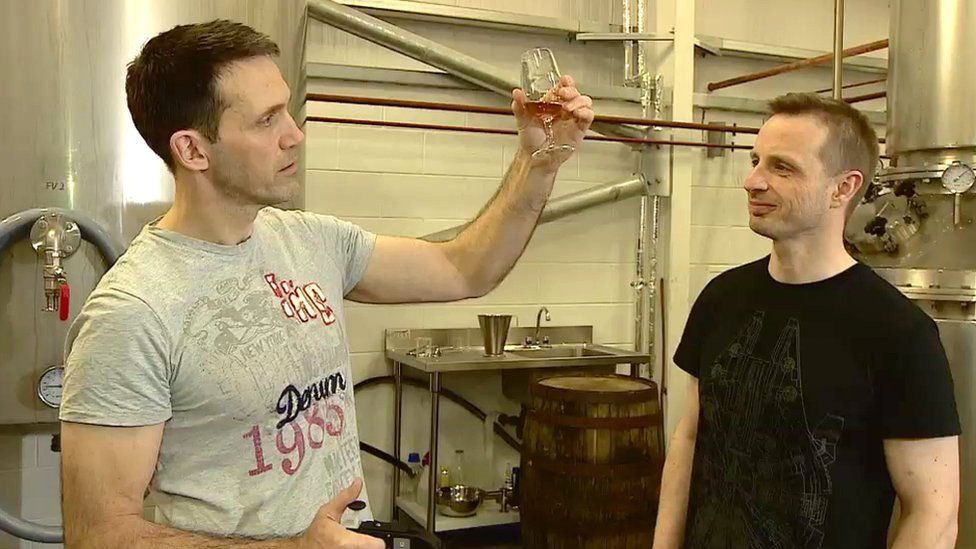 Two brothers who quit the oil industry to start a rum distillery have won a multi-million pound supermarket contract.
Jim and John Ewen started production at Dark Matter in Banchory in 2015.
The company only employs three people.
However, BBC Scotland has learned their rum will now be stocked in about 450 Tesco stores across the UK. The brothers hope that deal will allow them to develop new products and expand the workforce significantly.
John Ewen said: "We've been in Scottish supermarkets for some time but this is a different level. We've had to up production hugely to meet the order It's a huge deal for us.
"This will allow us to develop other products we've been experimenting with.
"If that all comes together, it could lead to quite a few more jobs."
Mr Ewen said the deal was a boost for the business and the whole of the north east of Scotland.
"Scotland has a great heritage of producing premium spirits, and we are really proud to add rum to that mix," he said.
Related Internet Links
The BBC is not responsible for the content of external sites.