Veterans service Grampian branch to close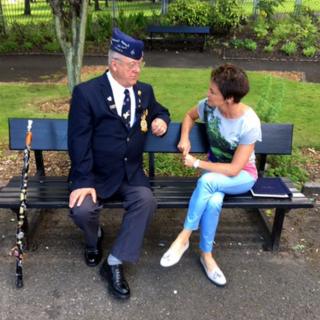 The Grampian branch of a service which provides support to former service men and women is closing, BBC Scotland can reveal.
Eight Veterans First Point centres were set up in Scotland using cash from the UK government's Libor fund.
But that money is running out and local health boards are now covering costs - with help from the Scottish government.
However the Aberdeen centre will fold after NHS Grampian said it was unable to pick up the running costs.
'Beyond belief'
Veteran Jack Dunlop, one of the veterans who uses the service, said: "I am devastated, gutted.
"Here was a light in the tunnel which has now gone out.
"To lose it is beyond belief."
The board is now looking at alternatives within its existing health services.
Emotional support
An NHS Grampian spokesperson said: "We continue to explore alternative provision of this locally through working with other veterans programmes and our existing services."
It has been providing emotional and practical support for about 50 veterans with another 30 on a waiting list.
Campaigners say closing the centre will have a potentially devastating effect on those it helps.
The Scottish government said ministers have asked for reassurances on how veterans will continue to be supported.
The centres were set up from money raised by fines paid out by banks involved in the Libor scandal, after they were found to have altered inter-bank lending rates.
Veterans have previously told BBC Scotland the service acts a "lifeline" for them, offering essential support.