Thousands flock to annual Braemar Gathering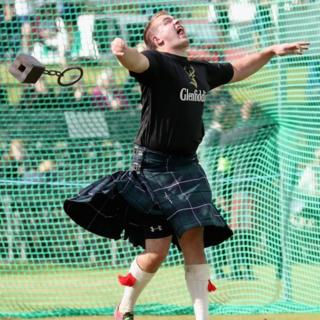 Thousands of people are attending the Braemar Gathering, including several members of the Royal Family.
The Queen is among those attending the Royal Deeside event - seen as the biggest in the Highland Games calendar - along with the Duke of Edinburgh, Prince Charles and Princess Anne.
There are estimated to be 15-16,000 people at the Gathering, with the sunshine helping to boost numbers.
The Queen first attended the event as a seven-year-old child in 1933.
Queen Victoria first went to the Braemar Gathering in 1848 and since then the reigning monarch has regularly attended.
The annual Highland Games event is held a short distance from the Royals' retreat on the Balmoral estate and is always held on the first Saturday in September.
It was cancelled 20 years ago after the death of Princess Diana.