Businessman speaks of failed Marischal Square development lease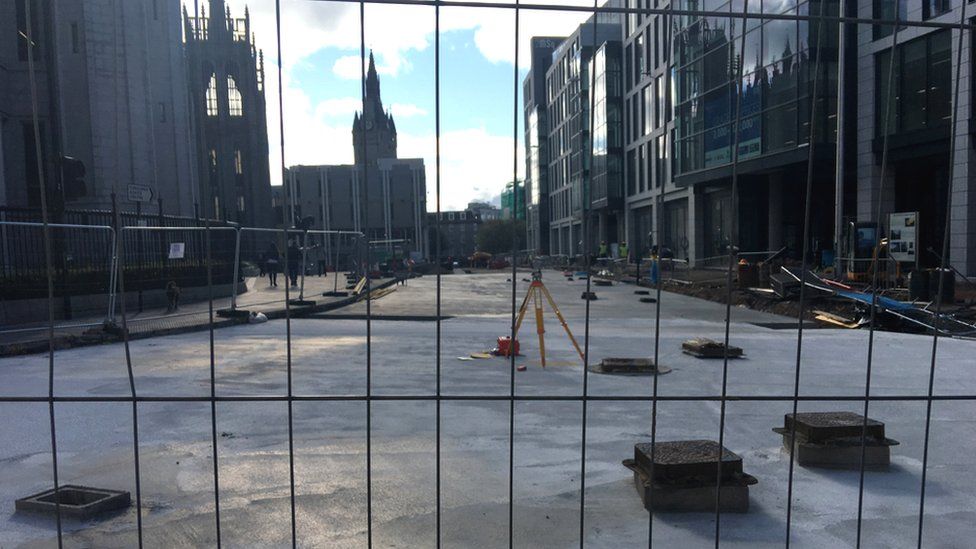 An Aberdeen businessman has spoken of a failed attempt to lease a unit at the controversial Marischal Square development.
Paul Clarkson, who runs So cafe, said he put in an offer but did not secure a unit.
Developers Muse said there had been a "significant increase in the number of viewings and expressions of interest".
Of the seven available leisure units, four have been taken so far.
Construction work on the hotel, public area in front of Provost Skene's House and the bar and restaurant facilities is expected to be completed during October.
It is not clear when the development - which was due to open in summer - will open.
After construction is complete, each tenant will need time to fit out their space.
Mr Clarkson said of So's failed bid: "With a little bit of hindsight, we maybe think we dodged a bullet, because of the lack of other units being filled up."
Related Internet Links
The BBC is not responsible for the content of external sites.