Malaviya Seven: Court allows sale of boat detained over unpaid wages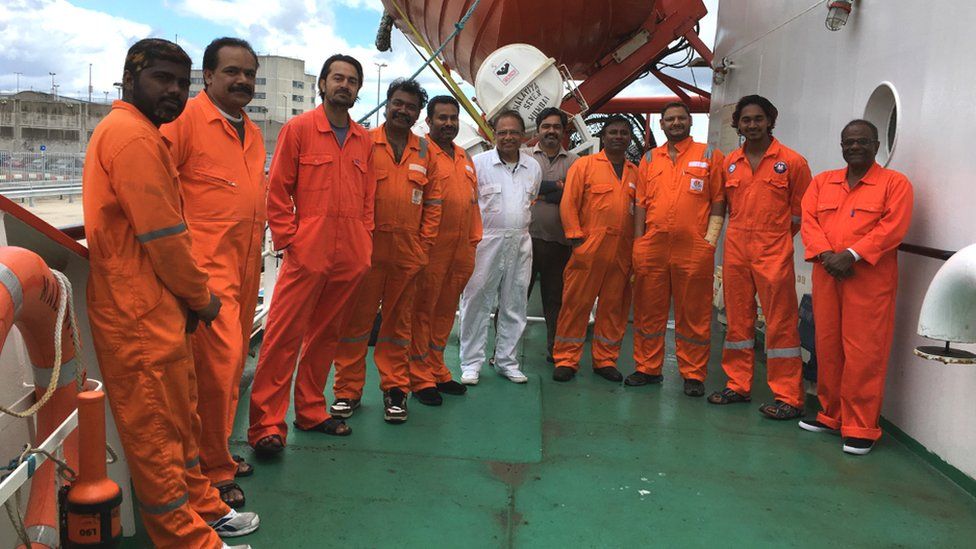 A sheriff has granted a warrant to allow the sale of a boat which has been detained at Aberdeen harbour for more than a year because workers have not been paid.
The Malaviya Seven was detained in June last year under merchant shipping regulations, and again in October.
The International Transport Workers' Federation (ITF) believes the crew are now owed more than £600,000 in total.
Wages will be paid from the proceeds of the offshore vessel's sale at auction.
Aberdeen Sheriff Court heard there has already been interest in the vessel, which will be advertised for sale around the world.
The ITF union expects the sale to cover the unpaid wages of the Indian crew.
The court heard Aberdeen Harbour Board is owed money, and will request first right to any excess funds after the crew is paid.
A broker prepared a report for the sheriff to consider.
A writ was earlier served which prevented the ship from leaving Aberdeen harbour.
Vessel owner GOL Offshore is now in liquidation.
The crew say they have missed their families, but have found local people very welcoming.
They did not want to leave the ship as they feared never getting paid.
Malaviya Seven chief officer Bamadev Swain is one of those still on board the ship.
Mr Swain previously told BBC Scotland: "My daughter keeps asking every now and then: 'When is papa coming back?'
The crew were recently guests of honour at Peterhead FC for an Irn Bru Cup game with Annan Athletic at Balmoor Stadium, after the club learned of their plight.
Related Internet Links
The BBC is not responsible for the content of external sites.