Ben Nevis stone goes from highest to lowest point in Rubislaw Quarry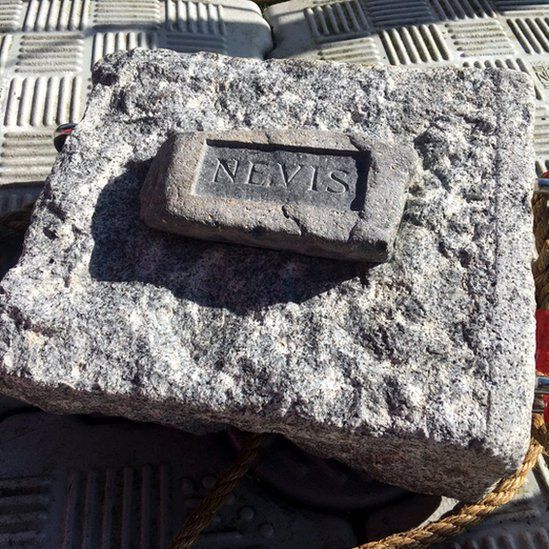 A stone taken from the highest point in the UK has been submerged at what was once the lowest point of land in the country.
It is part of an art project by artist Henry Castle.
The stone from the mountain was attached to a flotation buoy and lowered into the 500ft deep hole. Now filled with water, the quarry closed in 1971.
It is estimated about 6m tonnes of granite was excavated from the quarry.
The grey rock is used in many of Aberdeen's buildings, hence the nickname The Granite City.
There are now plans for a heritage centre at the site.
The artist - who previously took a piece of Rubislaw Quarry stone to Ben Nevis - said: "I always remember as a child Rubislaw Quarry being spoken about.
"It's amazing how it's almost been forgotten. It's an important, historic place for Aberdeen. It's something that should be iconic again.
"It's about connecting the two places."