Siberian blue robin excites bird watchers in Orkney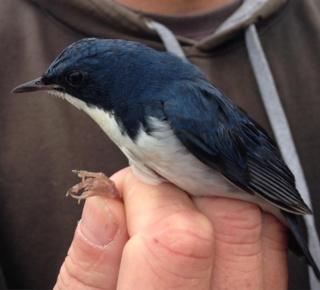 Bird watchers have been left in a bit of a flap after the rare arrival of an off-track adult Siberian blue robin in North Ronaldsay.
It is believed to be the first adult male of the breed in the UK, although juveniles have been seen before.
The bird should be spending the winter in Indonesia, but is thought to have been blown off course by bad weather.
The distinctive robin was helped out of a derelict house, and the sighting has sparked wide interest.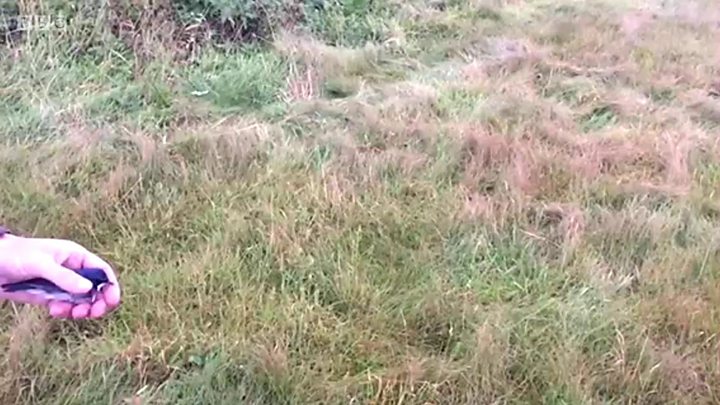 One of the people who spotted and helped free it, Lewis Hooper, told BBC Scotland the bird was way off track.
He said: "We hadn't really seen much and were heading back to our bikes when something flitted across.
"We weren't sure what it was so we chased it a little bit, it kept flitting away and suddenly it flitted into a derelict house.
"It was flitting against the window and couldn't get out."
The experienced group managed to catch it by hand.
'Pretty perky'
Mr Hooper explained: "We thought we were best to go in and get it in case it hurt itself.
"It wasn't in bad condition at all, it was pretty perky.
"It should be wintering in west Indonesia, so it's quite a way off.
"The weather has been all over the place so who knows where it has been."
The bird was first seen on Sunday, and was spotted again on Monday, but has not been seen since.
"People were coming from all over", Mr Hooper added.