Fish 'worth £1m a day' landed from waters around Shetland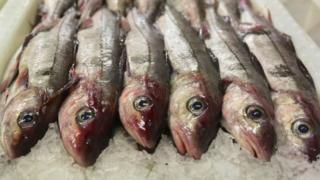 Fish and shellfish worth an average of £1m a day were landed from the waters around Shetland in 2016, figures have revealed.
An estimated 420,000 tonnes of fish and shellfish, said to be worth £365m, were landed by British and EU fishing boats.
Dr Ian Napier, of the NAFC Marine Centre UHI, said more than half of the landings were by EU boats.
He said Shetland fishing boats caught 15% of the fish and shellfish in the figures.
The results have been published in Shetland Fisheries Statistics 2016.
Last year it was revealed more fish were landed in Shetland in 2015 than in all of England, Wales and Northern Ireland put together.