Murder accused at casino with alleged victim 'all the time'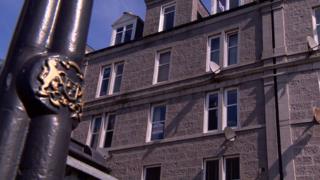 A chef accused of murdering a restaurateur in Aberdeen in 1978 would visit a casino with his alleged victim "all the time", a court has heard.
Riasat Khan, 63, denies murdering Kazi Ahmad, who owned the Raj Dulal restaurant in the city's Dee Street.
Mr Khan, from Cardiff, faces charges of murder and theft, and has lodged a special defence of self defence.
The High Court in Edinburgh heard the pair would visit the casino after shifts.
Witness Syed Munjibur Rahman, 55, agreed with a suggestion made by defence lawyer Gary Allan QC that there was a friendship between the two men.
Mr Allan asked Mr Rahman on the second day of the trial: "They would go to the casino all the time together?"
Mr Rahman replied: "Yes."
'Generous person'
He said that Mr Ahmad liked to gamble in his spare time and would sometimes share his winnings with staff members.
Mr Rahman, who now owns his own restaurant, said that Mr Ahmad once gave him a £100 note after he had won a bet.
He said: "He used to be more happy, more jolly if he won a lot of money. He gave me a £100 note on one occasion.
"He was a generous person. I was a young person. I had never seen a £100 note before."
The Crown claims that Mr Khan assaulted Mr Ahmad and tied his wrists behind his back.
Mr Khan allegedly covered Mr Ahmad's head with an "item of clothing", struck him repeatedly on the neck and body with a knife and then murdered him and robbed him of a sum of money.
The trial, before judge Lord Beckett, continues.