Aberdeen International Youth Festival funding decision 'defies belief'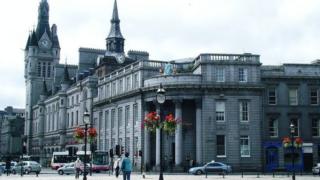 Aberdeen City Council's decision to withdraw its funding for the Aberdeen International Youth Festival (AIYF) "defies belief", it has been claimed.
BBC Scotland revealed on Friday the decision on AIYF's 2018/19 budget was taken in a private council session.
The annual event has been running since 1973 and has hosted an estimated 30,000 young people from around the world.
Steve Harris, chairman of the Aberdeen Festivals organisation, said it would hit Aberdeen's cultural reputation.
Mr Harris said: "It defies belief.
"If you want to be a City of Culture you do not cut off at the knees your longest-standing festival.
"You cannot become a City of Culture with the sort of headlines that have been created."
AIYF artistic director Stewart Aitken is seeking meetings with the council over the situation.
He said he had no warning that the city council was about to remove its six-figure annual funding of the event.
The council said it would set up a cultural fund to back projects under the Year of Young People in 2018.
It is not yet fully known what impact the funding decision will have on AIYF.
The 2018 event is due to take place between 27 July and 4 August.
BP and Nexen have been among the event's main backers.