Aberdeen councillor Brett Hunt defends working abroad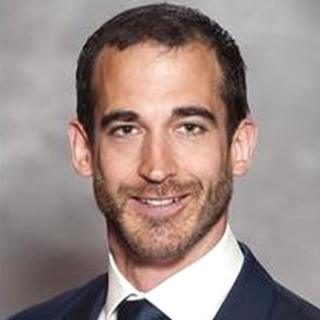 An Aberdeen councillor has insisted he is still able to carry out his duties despite increasing commitments to his job overseas.
Conservative Brett Hunt was elected to the Bridge of Don ward in May.
He later resigned as vice-chair of the communities, housing and infrastructure committee.
Mr Hunt said: "I have been working in the oil and gas industry for the last five years, and made no secret of that during the election campaign."
He has attended all three full council meetings since he was elected in May, but is now the only one of the 45 councillors not to have a position on any of the council's committees.
Mr Hunt works in the oil and gas industry for an American company with premises in Aberdeen.
It is understood he has been abroad working for about six weeks in total since his election.
He has since been promoted to general manager, and is understood to travel between the Middle East, Europe, Russia and Africa.
BBC Scotland understands he will be working abroad for the foreseeable future, but will be back in Aberdeen for periods of time.
'100% record'
Mr Hunt told BBC Scotland: "I have had several temporary overseas work rotations, and this is one of them. My home and family are still in Aberdeen.
"I maintain a 100% attendance record at all council meetings, and deal with all casework and constituent enquiries as would be expected."
In June, another Conservative councillor on Aberdeen City Council was criticised after refusing to resign when he took up a place as a regional list member in the Scottish Parliament.
Tom Mason did resign as depute Provost, but kept on his role as councillor for Midstocket and Rosemount.
At the time SNP group leader on Aberdeen City Council Stephen Flynn described the decision as "outrageous" and called for an immediate by-election.
Meeting arrangements
Mr Flynn said of Mr Hunt: "He should apologise to the people of Bridge of Don and make sure he puts the people of Aberdeen first."
He said attending three meetings was not an achievement and that Mr Hunt had shown "disregard" for his role.
Ian Yuill, leader of the Scottish Liberal Democrats on Aberdeen City Council, said: "I'm disappointed to learn that a second Conservative councillor is not playing a full part in the work of Aberdeen City Council.
"The Conservative, Labour and Independent councillors who control the city council have already changed council meeting arrangements to accommodate Tom Mason being in Edinburgh for most of the week attending the Scottish Parliament.
"Will they now be changing meeting arrangements again to fit with Councillor Hunt's commitments overseas?"
The political make-up of Aberdeen City Council is currently finely-balanced.
It is run by a Conservative, Labour, Independent coalition, with the administration having the support of 23 of the 45 elected members.