Moray Council to consult on savings of millions of pounds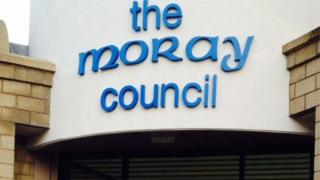 Proposed budget cuts of £6.7m in Moray are to go out to public consultation.
Moray Council agreed the move, aimed at bridging its funding gap, at a meeting on Monday afternoon.
The authority said it would still have to dip into its reserves to make up the rest of the £15m it said needs to be found.
The council was one of three identified by the Accounts Commission as being in danger of using up all its cash reserves in the next couple of years.
Information on the proposals will be live on the council's website on Tuesday morning.
Responses have to be received by midnight on 14 January.
Council leader George Alexander previously claimed the authority could be "bankrupt" by 2019 without more funds.
Finance Secretary Derek Mackay said councils had been treated very fairly as part of the Scotland budget.