Lifeboat called in for Stonehaven yacht rescue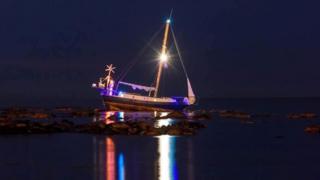 A yachtsman was rescued after his boat ran on rocks in Stonehaven bay.
The Stonehaven RNLI crew initially tried to tow the yacht off the rocks on Wednesday evening.
They took the crew member away from the yacht for food and warmth.
The lifeboat crew later went back to the yacht when the tide was right and were able to tow the yacht back to harbour.