Workers taken off North Sea platform over blocked drains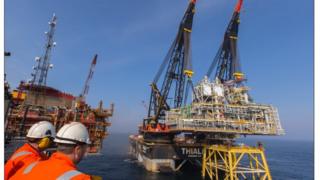 Non-essential workers are being taken off the Montrose Alpha platform because of problems with blocked drains in the accommodation area.
Operator Repsol Sinopec Resources UK Limited said about 20 workers would leave the installation on Wednesday on welfare grounds.
More than 100 workers will remain on board.
Production on the North Sea platform, which is 125 miles (201km) east of Aberdeen, has not been affected.
A spokesman for Repsol Sinopec Resources UK Limited said: "To ensure crew welfare is maintained, the decision has been made to instigate a partial down-manning of non-essential personnel until the issue is resolved."