Brian McKandie murder trial: Accused 'seen near dead man's house'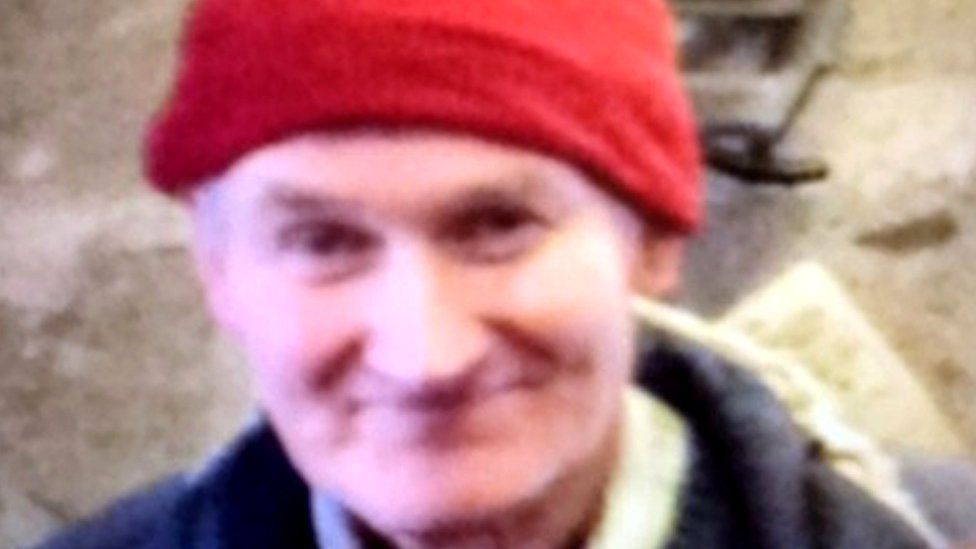 A man accused of murdering a 67-year-old was seen with him outside his Aberdeenshire home the night before he is alleged to have been killed, a trial has heard.
Brian McKandie was found dead at his cottage at Badenscoth, near Rothienorman, in March 2016.
Steven Sidebottom, 24, denies murder and robbery.
Two witnesses identified Mr Sidebottom in the dock as the man they saw on Thursday 10 March 2016.
Mr Sidebottom is alleged to have murdered Mr McKandie on 11 March 2016.
Mr McKandie carried out car repairs at his home.
Witness Jill Auchnie told the third day of the trial at the High Court in Aberdeen that she had gone to pick up her car in the evening.
She told advocate depute Iain McSporran, prosecuting, a man was leaving when they arrived, and was later still at his van outside when they were leaving.
Mrs Auchnie, 42, said: "I thought it was strange that someone was still there."
She agreed with defence counsel Ian Duguid that at the time she had just been involved in an ordinary transaction and there happened to be someone else there.
Her daughter Chloe, 19, also identified the man she had seen.
She said she thought the man had engaged in conversation with her mother and Mr McKandie.
She said she heard Mr McKandie was dead on the Saturday.
Defence counsel Ian Duguid said the court was going to hear that "about £190,000" was found about Mr McKandie's house.
He was cross-examining farmer William Cruickshank, 74, who had said Mr McKandie would say he would put his money in a shoebox.
Mr Cruickshank said: "He never gave you the impression he was well off."
Mr Duguid described Mr McKandie as almost living a "tax-free lifestyle".
Several witnesses have said Mr McKandie would say he would just be placing money in a shoebox.
Mr Duguid said: "You'd need an awful lot of shoeboxes."
The trial previously heard bundles of bank notes were found stuffed inside sweet and biscuit tins in the house.
Mr McKandie's next door neighbour Anna Cruickshank, 35, said she saw him on the evening of Friday 11 March 2016, the day before his body was found.
She had gone to the cinema, got back home in the early hours of the Saturday morning, and when she got up in the morning there was a "hive of activity, police everywhere".
Milkman Allan Hay, 69, said Mr McKandie would normally leave payment for him for his milk and newspapers to collect in a jam jar on a Saturday morning.
However, on that particular Saturday morning there was no money, which he said was "unusual", and he noticed Mr McKandie's curtains were still shut.
Isobel Smith, 68, said she had walked to Mr McKandie's house on the Saturday morning.
She said the radio was on his garage where he worked and the keys were in the garage door, but he was not there, and there was no answer at the house.
She said a police officer later came to her door.
She told the court: "I said 'what's happened, has he gone missing?' and he said 'he's dead'."
The trial, before Lord Arthurson and a jury of eight men and seven women, continues.
It is expected to last about three weeks.
Related Internet Links
The BBC is not responsible for the content of external sites.