Cliff find budgie reunited with owner after appeal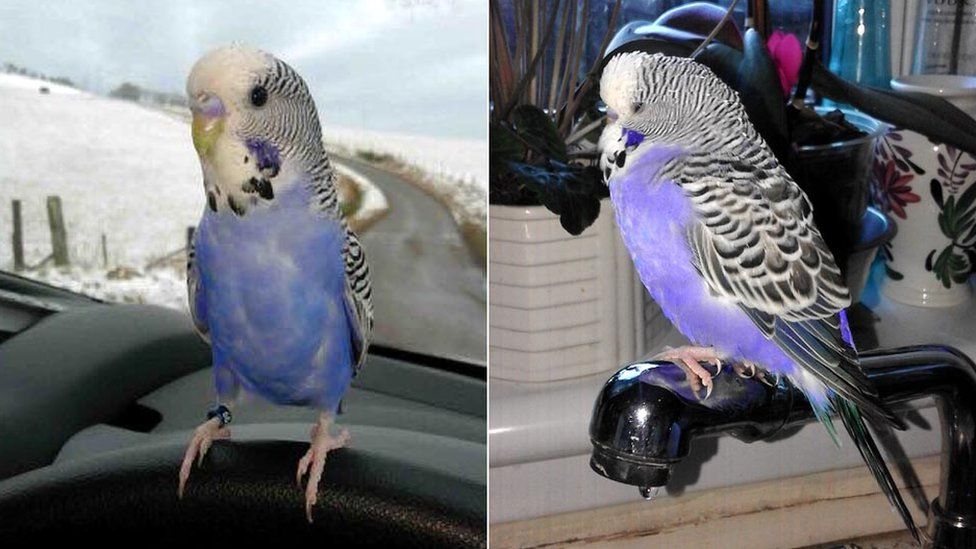 A lost budgie which was photographed in a car after being found on cliffs in Aberdeenshire has been reunited with its owner.
Buddy was found by a member of the public who was walking on cliffs between Whitehills and Banff on Monday.
The blue budgie was handed over to the Scottish SPCA. The discovery sparked an online appeal, which was seen by Buddy's owner.
It emerged that Buddy had escaped from a window in Banff.
Animal rescue officer Christine Forbes said the woman who found the budgie had caught him very easily.
"He walked up her arm. She was then able to place him inside her rucksack, which allowed her to transport him to safety," she said.
"She gave our animal helpline a call on her way back home and I was able to meet them both at her house.
"He received some TLC overnight before his tearful, and extremely relieved, owner called our animal helpline after seeing an online appeal.
"Buddy is now happily back home where he belongs."