Robots to inspect North Sea platforms for Total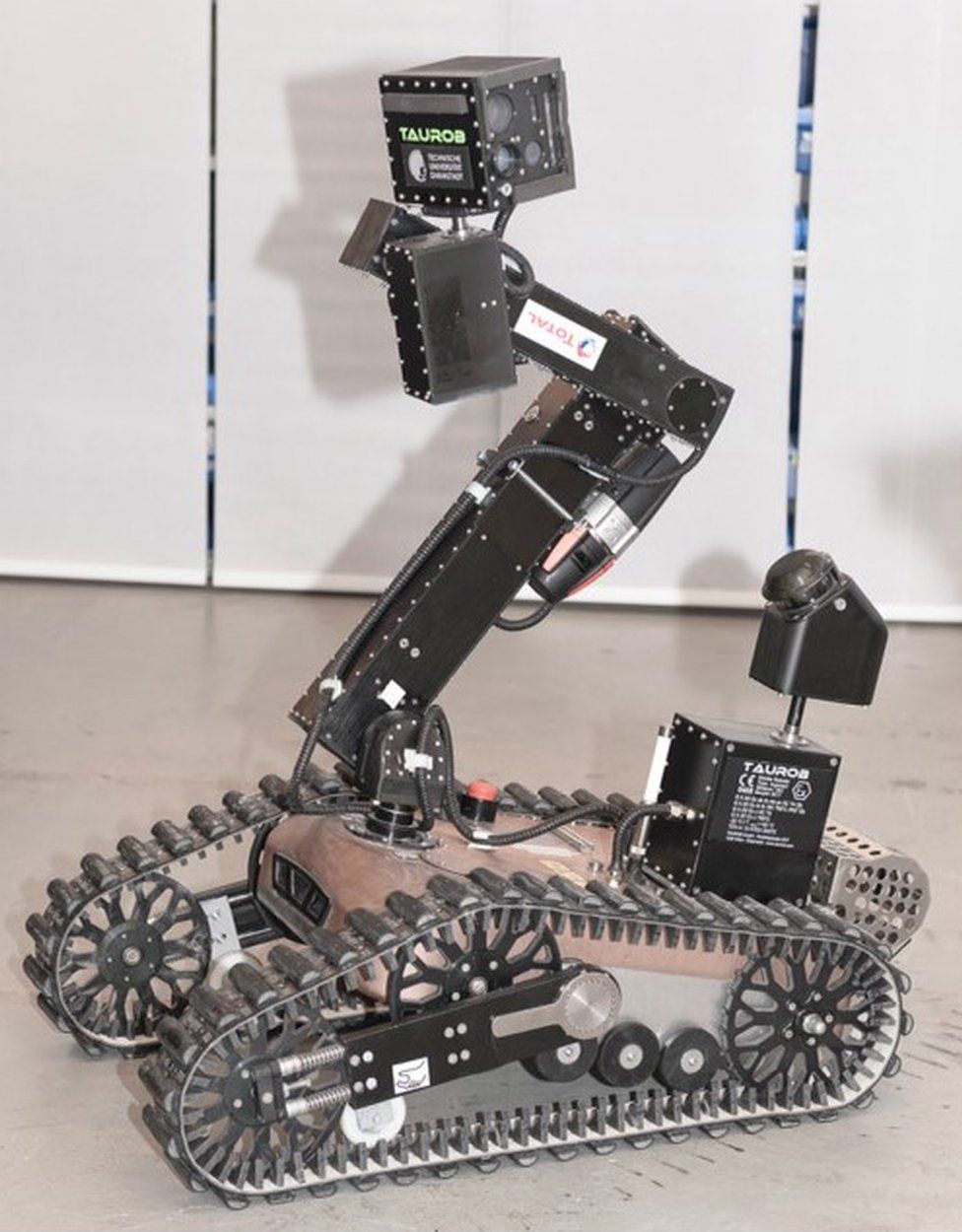 The oil and gas company Total aims to soon be using robots to inspect its North Sea platforms in a bid to improve safety and reduce costs.
The French company ran a design competition - won by a team from Austria and Germany - which came up with the robot.
A project over 18 months will see tests done on Total's Alwyn platform as well as its onshore Shetland gas plant.
The robots weigh about 90kg, and move on tracks.
By 2020, Total wants to be using the robots to carry out inspection work on all of its platforms and industrial sites.
The plan is for them to take pressure readings, analyse temperatures, and detect potential leaks.
Total believes that using robots will take people out of dangerous environments, as well as making inspections more reliable, cost effective and more feasible in challenging conditions.
Dave Mackinnon, head of technology and innovation for Total, said: "Total believes that robots have the potential to play an important role on offshore platforms.
"We are on the cusp of delivering technology that will improve safety, reduce costs and even prolong the life of North Sea operations."
The project was called Argos (Autonomous Robots for Gas and Oil Sites).