Male 'relationship break-up suicide' tackled by awareness group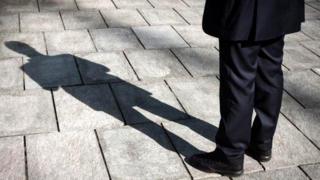 A north east of Scotland suicide awareness group is aiming a new campaign at men going through a relationship break-up, after figures showed that was the main issue behind such deaths in the area last year.
Choose Life found men accounted for about 80% of people taking their own life in Aberdeen and Aberdeenshire.
Failing relationships played a significant part in a majority.
The charity is appealing for men to suggest how support services can help.
'Anonymous ability'
Choose Life Aberdeen and Aberdeenshire co-ordinator Iain Murray told BBC Scotland: "During April we're gathering questions, thoughts and experiences through the Choose Life Prevent Suicide North East Scotland Facebook page and also we've set 10 locations in Aberdeenshire and the city where people can physically drop off their comments.
"What we've discovered having looked at some data is that males in particular seem to really struggle with relationship break-ups, and in relation to suicides in the north east, that's one of the most prominent factors we've noticed.
"The Choose Life app give you that anonymous ability to tap into some of the support services that are available."
If you are feeling emotionally distressed and would like details of organisations which offer advice and support, go online to bbc.co.uk/actionline or you can call for free, at any time to hear recorded information 0800 066 066.