Man denies teenager's work death responsibility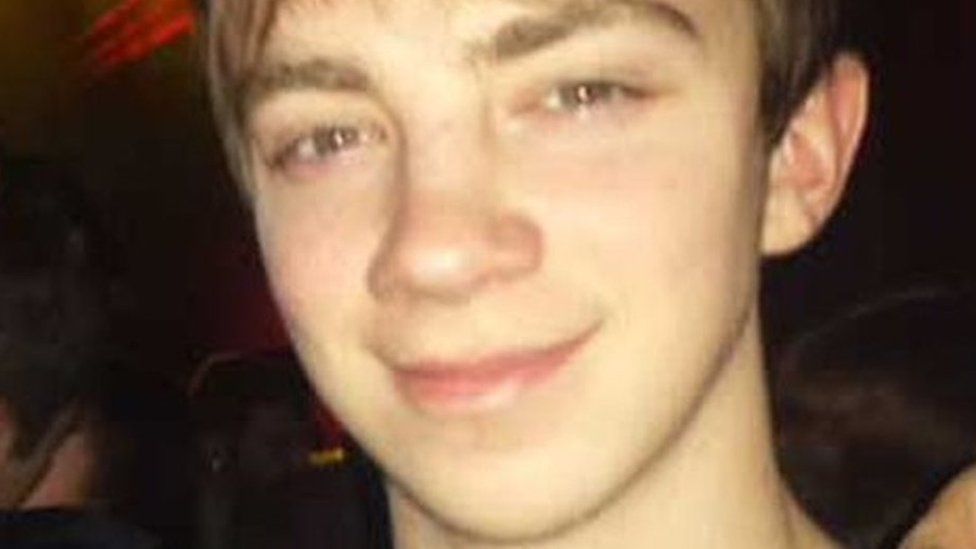 A man accused of killing a colleague by starting up a machine while he was inside has told a jury he was not present when the teenager got hurt.
Michael McLean, 17, died in hospital in August 2015 after an incident on the last day of his summer job at an Aberdeenshire industrial cleaning firm.
Dean Reynolds, 23, from Keith, denies culpable homicide.
A court heard that he thought Mr McLean was "taking a breather" when he found him unconscious.
Mr McLean was found at the premises of Denholm MacNamee, in Inverurie. The spooler machine in question is used to raise and lower subsea cables.
Mr Reynolds told the High Court in Aberdeen that he found Mr McLean lying down, on what was the teenager's last day of a summer job.
He denied starting up the machine while the teenager was inside.
Defence counsel Ian Duguid QC asked Mr Reynolds how he felt in the moments after he made the discovery.
He said: "My mind was all over the place - I didn't know what I had seen.
"I was shocked and scared.
"Everything was going so slow."
Mr Duguid asked: "Did you think he was badly injured?"
Mr Reynolds replied: "No - he just looked unconscious."
Mr Duguid asked if Mr Reynolds had ever said it looked like "Michael was taking a breather" when he was found.
He replied: "I think so yes. It looked like that - like he was having a rest."
Mr Reynolds later told the court he had sent messages to his partner about the incident in which he said a young lad was "maybe dead" and that he was "s******g myself".
Asked why he had written that, Mr Reynolds added: "Because I was scared of what I'd seen."
The trial has previously heard the teenager's father Mark McLean - who also worked at the firm - battled to save his life after he was found badly injured.
Advocate depute Richard Goddard has now withdrawn a charge against Mr Reynolds of attempting to pervert the course of justice by discarding two pairs of work boots belonging to him to avoid examination and analysis of them.
He also withdrew an alternative charge to the culpable homicide charge, under the Health and Safety at Work Act 1974.
The trial, before judge Lord Beckett and a jury of nine women and six men, continues on Friday.