New international youth festival for Aberdeen unveiled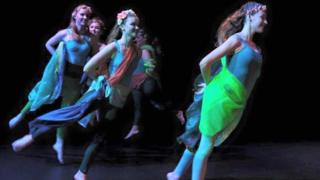 A new international youth festival for Aberdeen has been announced.
The Aberdeen International Festival of Youth Arts (AIFYA) follows the expected winding down of the Aberdeen International Youth Festival (AIYF).
Aberdeen city councillors withdrew AIYF funding in November, instead deciding to approve £100,000 for a Year of Young People Cultural Award Programme.
The new AIFYA, announced by The Aberdeen Multicultural Centre (AMC), runs from 27 July to 4 August.
Fundraising to help establish the event's future is under way.
'Utterly thrilled'
Amanda MacLeod, AIFYA manager, said: "Aberdeen has been home to an international performing arts festival for young people since 1973 and there is a strong determination in the city and further afield to see that provision continue.
"I am utterly thrilled that we have been able to create this platform in 2018, thanks to the incredible support of the Aberdeen Multicultural Centre and funders.
"My aim now is to ensure that this year's festival is a great success and leaves a legacy for the future."
Ahashan Habib of AMC said: "This really marks a moment of celebration for the city due to the recent proposed closure of the Aberdeen International Youth Festival."
Cultural strategy
Meanwhile, a new 10-year cultural strategy has been launched in Aberdeen.
It has been developed by a network of cultural organisations with support from the city council.
The strategy outlines key ambitions for developing the city's cultural life over the next decade.
Councillor Marie Boulton said that although the decision was taken to withdraw funding from the Aberdeen International Youth Festival, the council was still committed to investing in cultural projects.