Aberdeen International Youth Festival begins to be wound up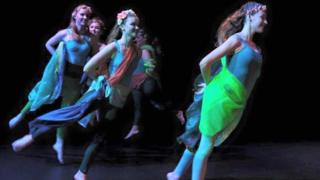 The Aberdeen International Youth Festival (AIYF) is beginning to be wound up, it has been confirmed.
Aberdeen city councillors withdrew AIYF funding in November, instead deciding to approve funding for a Year of Young People Cultural Award Programme.
Councillor Marie Boulton, chair of AIYF's board of trustees, said it had been agreed to begin proceedings to wind up the trust.
She thanked everyone involved in the festival over the years.
The annual event has been taking place since 1973 and has hosted about 30,000 young people from around the world.
Last week a new international youth festival for Aberdeen was announced.
The Aberdeen International Festival of Youth Arts (AIFYA), announced by The Aberdeen Multicultural Centre (AMC), will run from 27 July to 4 August.