My other car's a hutchback: Rabbit found under bonnet during MoT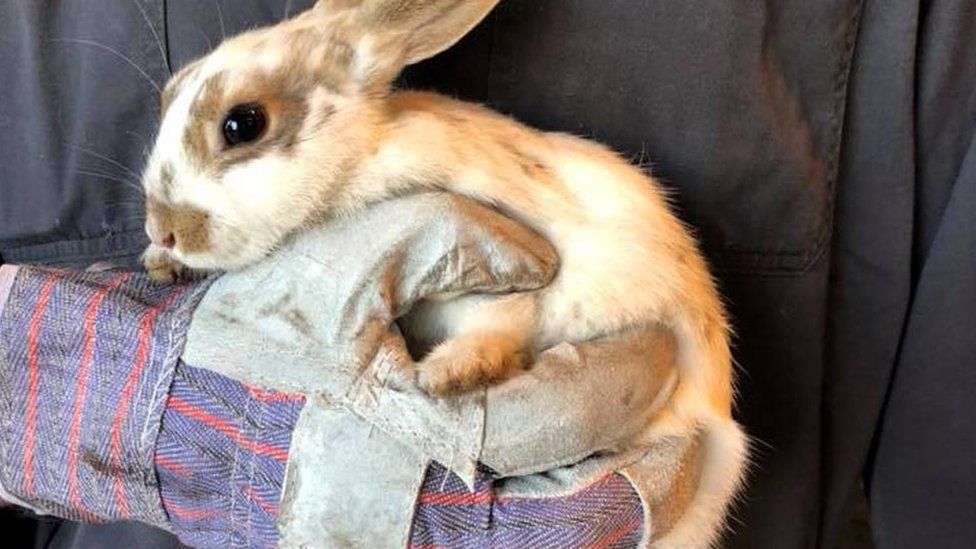 A mechanic carrying out an MoT found something unexpected under the bonnet - a live rabbit.
The car was being worked on at Newburgh Motors in Aberdeenshire when Dave Gordon saw something white behind the front grill.
He assumed the driver had hit something, but then it started moving.
The rabbit was rescued from under the bonnet, taken to a vet for a health check, and is now being cared for at Mr Gordon's home.
He told the BBC Scotland news website: "I had put the Vauxhall Corsa up on the ramp, and noticed a white flash.
"I thought they had hit something, until I saw it moving.
"I got the rabbit out - I have never seen that happen before - and then took it to the vet after work. It didn't have a chip."
He added: "We contacted the car owner who said there are sometimes wild rabbits in her garden but we just don't know if it's a house rabbit or a wild one.
"It's now at my house with my other half spoiling it until we find an owner.
"My dog Cooper isn't sure what to think."