Thousands to get free bottled water in Moray amid shortages in warm weather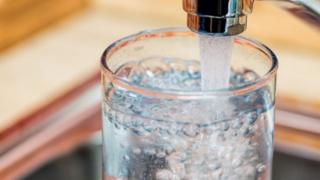 Thousands of homes in Moray are being offered free bottled water amid concerns that those with private water supplies are running dry.
Moray Council is setting up distribution points in Elgin and Aberlour for more than 4,800 properties served by 800 private supplies.
It is part of a scheme announced by the Scottish government last week as the warm weather continues.
Moray Council said some were experiencing "drastic shortages".
'Not normal circumstances'
A spokesman for the local authority said: "This would normally be something that we would expect owners of private supplies to source themselves, but these are not normal circumstances.
"We are prioritising requests from those more vulnerable in the first instance.
"If any resident needs help, they should contact us by emailing ehadmin@moray.gov.uk or phoning 01343 563088 during office hours."