Asbestos concerns over janitors at Aberdeen school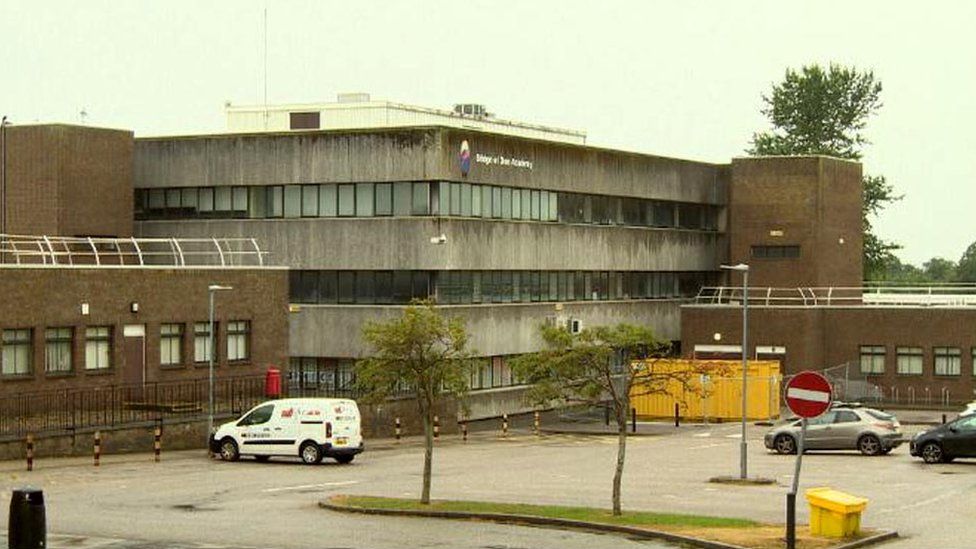 Two janitors at an Aberdeen school may have been exposed to asbestos along with a worker, a union has claimed.
Aberdeen City Council said it expected the school to reopen as normal after the summer holiday.
But Unite said it should stay closed until the asbestos has been removed.
The union's spokesman Tommy Campbell said: "We are very much in the dark as to whether the damaged asbestos has been safely removed.
"Until the council makes a clear statement that it has been removed, that school shouldn't be reopened.
"Very sadly we found out last week two janitors have also been potentially exposed. Our advice as a union is clear, until the council confirms it's been removed, staff and children should stay away from the area."
The asbestos, which was in a corridor, was disturbed on 12 July during work to improve security. Part of the school was sealed off as a result.
Unite raised concerns that a worker had been exposed, and had then been allowed to leave the premises wearing the same clothes, potentially contaminating others.
An Aberdeen City Council spokeswoman said: "After receiving the necessary authorisation from the Health & Safety Executive to proceed, the asbestos material was removed during the weekend of 4 and 5 August.
"The works were undertaken following all asbestos regulations and the necessary certificates granted.
"Trade unions have been informed of the removal of the material.
"As the area has been made safe, the school will resume normal operations and re-open after the summer holidays."
The local authority said it could not confirm how many people were potentially exposed to the asbestos.
The spokeswoman added it would be inappropriate to comment further while an investigation is ongoing.
A Health and Safety Executive (HSE) spokesperson said: "HSE is aware of the incident and is investigating. As this investigation is ongoing we cannot comment further."
Related Internet Links
The BBC is not responsible for the content of external sites.