Pupils at Gordon Primary in Huntly kept off school amid roof repair fears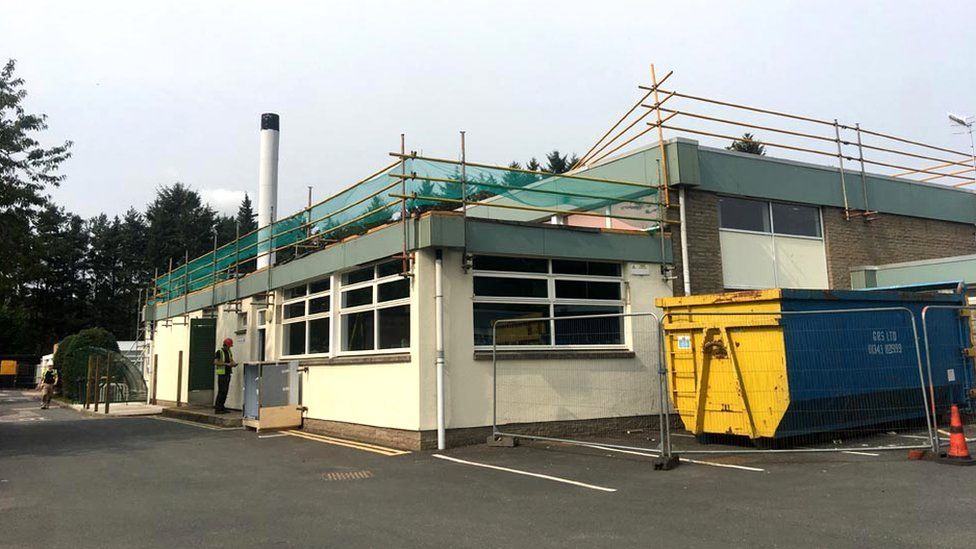 A number of parents at an Aberdeenshire primary school have kept their children off school amid concerns about building repairs.
Fourteen pupils at Gordon Primary in Huntly were absent on Monday, due to work to the school's roof.
One parent said there were worries about activity being carried out above the classrooms.
Aberdeenshire Council moved to reassure the parents and insisted it would never put children at risk.
However, Steven McKay, chairman of the parent council, said he would keep his own children off until he felt they were safe.
Mr McKay told BBC Scotland: "Parents saw workmen on the roof with blowtorches - they were very unhappy about this. It was a bit of a shock.
"They are above classrooms that children are being taught in.
"It took a little while for it to sink in but I did decide not to send my children to school. They will not be going back in the next few days.
"They miss school but they understand why we are doing what we are doing. It just needs to be safe."
Allan Whyte, the council's head of property and facilities management, said: "I am reassured to see that the majority of pupils are back at school
"I am hopeful that this is because we met with the parent council and were able to reassure them that all of this work is being done safely.
"The objective is to improve the conditions at the school, investing in the children's wellbeing and education.
"These works are being undertaken properly, and while some disruption is inevitable I am confident the impact on learning and teaching will be kept to a minimum."
Head teacher Rachel Wilson said she understood parental concerns, but explained: "I am very confident it's safe - I would not be prepared to open the school if I felt health and safety was going to be compromised in any way."