Aung San Suu Kyi plaque in Aberdeen could be removed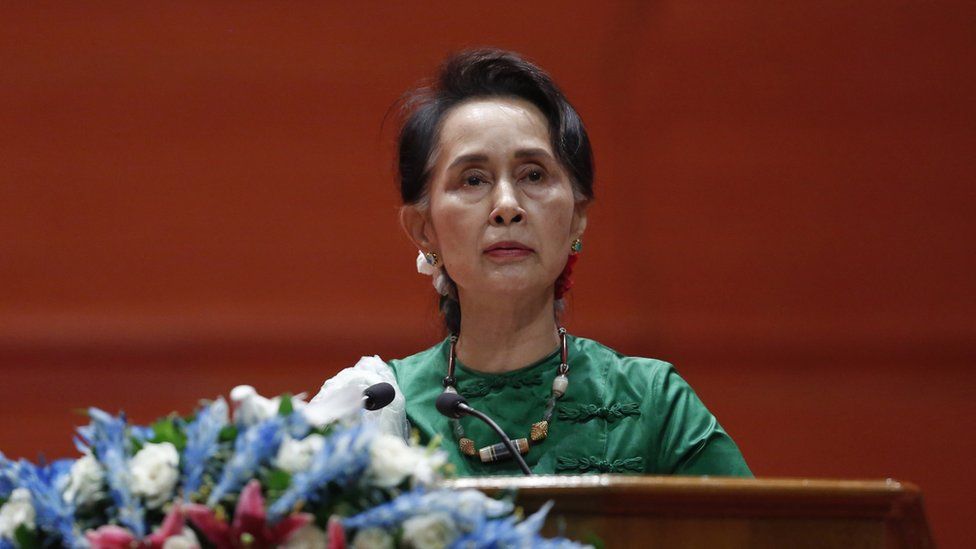 A plaque in Aberdeen honouring Aung San Suu Kyi, the leader of Myanmar, could be removed.
The council motion comes amid accusations she has ignored violence against the Rohingya Muslims in Myanmar.
The plaque was erected in Hazlehead Park alongside a jasmine plant at the request of Amnesty International 10 years ago.
A motion from Lord Provost Barney Crockett will be debated next week.
The 73-year-old leader of Myanmar - formerly Burma - was awarded the Nobel peace prize in 1991 while under house arrest in Rangoon.
She was hailed as a beacon of democracy.
After elections in 2015 she became Myanmar State Counsellor, the de facto head of the country's civilian administration.
Two years later violence broke out in Rakhine province after Rohingya militants attacked police posts, killing 12 members of the security forces.
In response, Myanmar's army has been accused of killing Rohingya civilians and burning their villages, forcing hundreds of thousands to flee to Bangladesh.
Ms Suu Kyi has faced international pressure to condemn the army's alleged brutality towards the Rohingya, a Muslim minority which is stateless in majority-Buddhist Myanmar.
Other cities including Glasgow, Newcastle and Oxford have also acted to strip her of similar honours.