Fuel tank at closed school 'had simply run dry'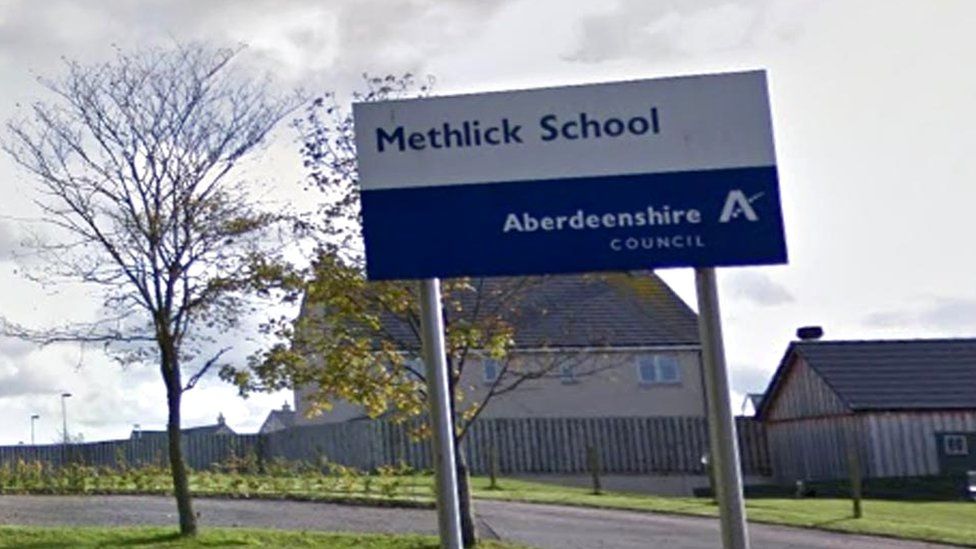 A council investigation into what was initially thought to be the theft of heating oil which closed a school has concluded the tank had run dry.
Methlick School in Aberdeenshire had to close in January and the fuel tank incident was later investigated.
Two weeks later, Police Scotland said inquiries had established that no crime was committed.
Aberdeenshire Council launched its own probe, and has now said there was "miscommunication".
A spokesman said: "We conducted a detailed investigation into the matter which confirmed the fuel was not stolen.
"The tank had in fact simply run dry and the investigation found there was no malicious intent in the miscommunication.
"Nonetheless, we have reviewed our procedures to ensure the proper verification of incidents before they are shared publicly and to ensure that such a situation does not arise again.
"While we acted in good faith at the time we would like to again apologise for the inconvenience caused to parents and pupils while the school was closed."