Four cattle culled in Aberdeenshire BSE investigation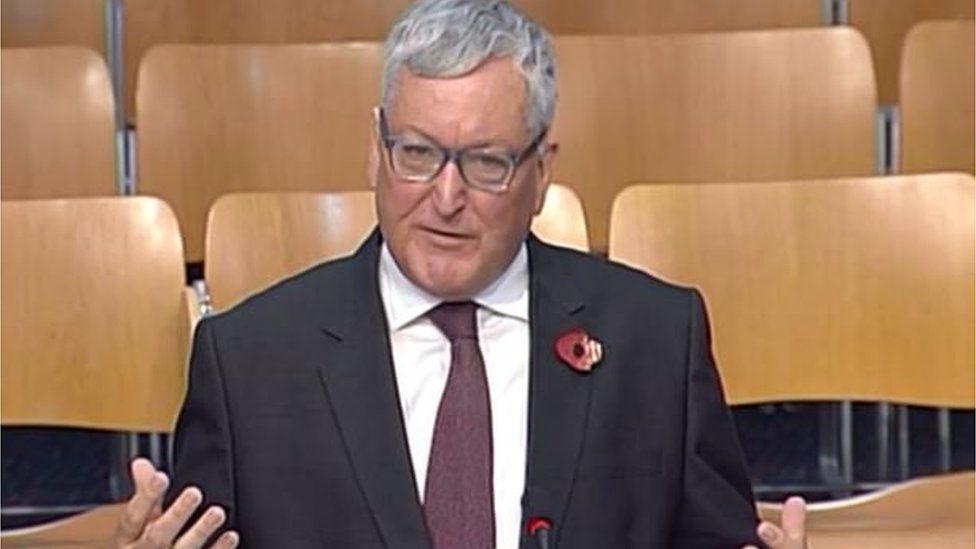 Rural Affairs Secretary Fergus Ewing has confirmed that four cattle have been culled at a farm in Aberdeenshire where BSE was discovered.
So-called "mad cow disease" was discovered after a five-year-old animal died at Boghead Farm in Lumsden.
The carcasses, described as three cohorts and one offspring, are now being tested at a specialist facility in Dumfries.
The Scottish government insists there is "no risk to consumer health".
The news of the culling was confirmed during a session of the rural economy committee at Holyrood, when Conservative MSP Peter Chapman asked Mr Ewing how the BSE investigations were going.
The cabinet secretary said: "The news is hugely disappointing to have the confirmed case of BSE in Aberdeenshire.
"There is no risk to consumer health.
"The Scottish government have activated plans to protect food safety and the valuable farming industry."
He said the investigation would take time, and asked senior official Elinor Mitchell to explain.
She said: "Yesterday, the three cohort animals and one offspring were culled on the farm.
"The carcases have been transported for sampling and disposal to Dumfries.
"Tests will determine if the carcasses are then taken to the APHA Weybridge offices for further testing."
There have been 16 cases of BSE in the UK in the past seven years.
In contrast, thousands of cattle were infected at the height of the BSE crisis back in the 1980s and 1990s.
More than 4 million animals were slaughtered in an attempt to halt the disease.