MP rectifies £202 train ticket expenses 'administrative error'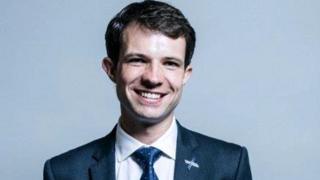 An "administrative error" has been blamed after MP Andrew Bowie claimed back public money for a train trip related to party business.
The Conservative MP for West Aberdeenshire and Kincardine made the expenses claim of £202 for a journey between London and Yorkshire.
MPs cannot claim back money spent for undertaking party duties.
A Tory Party spokesman said it had been corrected to ensure there had been no cost to taxpayers.
An SNP spokesman said it was "entirely right" the public purse be reimbursed, adding: "It shouldn't have happened in the first place."