Two women die in Aberdeen beach swimming tragedy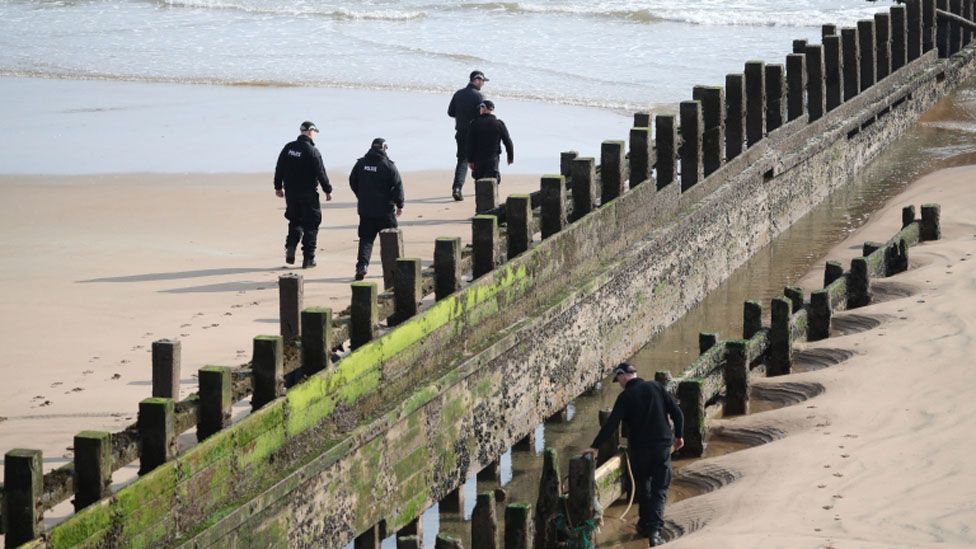 Two women have died after getting into difficulties while swimming in the sea at Aberdeen beach in the early hours of the morning.
Police said the victims, aged 22 and 36, were foreign nationals who were living in the city. The women have not yet been named.
Emergency services were called to the Beach Esplanade at about 00:45 after reports of two people in the water.
The women were pulled from the sea and taken to Aberdeen Royal Infirmary.
However, Ch Insp Martin Mackay of Police Scotland said that they died in hospital despite "extensive efforts" to save their lives.
"Above all, my thoughts are with all of those who will be affected by this tragic incident," said Ch Insp Mackay.
"While officers continue to investigate the circumstances surrounding why these women came to be in the water so late at night, at this stage there appears to be no suspicious circumstances.
"From our initial inquires, which includes speaking to a witness who was present at the time, we understand that they entered the water for the purposes of swimming - but sadly underestimated the conditions."
He said formal identification had not yet taken place, and efforts were continuing to contact the women's next of kin.
The rescue operation included coastguard teams from Aberdeen and Stonehaven, a coastguard helicopter and an RNLI inshore lifeboat.
Coastguard area commander Ross Greenhill said the women were located in the "choppy" water using searchlights, then recovered by the lifeboat crew.
They were taken to Aberdeen lifeboat station and then transferred to hospital by ambulance.
It is thought that the women were about 50 metres from the shore when they were found.
Davie Orr, of the RNLI, said there had been an easterly breeze in recent weeks, which causes "a bit of swell coming in towards the shore".
"It was high tide as well, which also causes problems, particularly here because when the water's in there's not a ready escape to get out of the water," he said.
"So, it was high tide, a slight easterly breeze, and also being dark as well caused a bit of problem when you're searching for someone."
Ch Insp Mackay thanked all the rescue personnel who had attempted to save the two women.
"Our seas can be extremely unforgiving, conditions can change rapidly and I can't stress enough the dangers of entering the water at any time of the day or night when you are not suitably prepared," he added.
"Public safety is paramount and Police Scotland is committed to working with our partners to ensure people know of the dangers of entering any body of water whether you are swimming, sailing or walking near the water's edge."
A cordon was placed around an area of the beach after the incident, and police officers have spent Friday morning examining the scene.