Man who killed pensioner in Moray detained without limit of time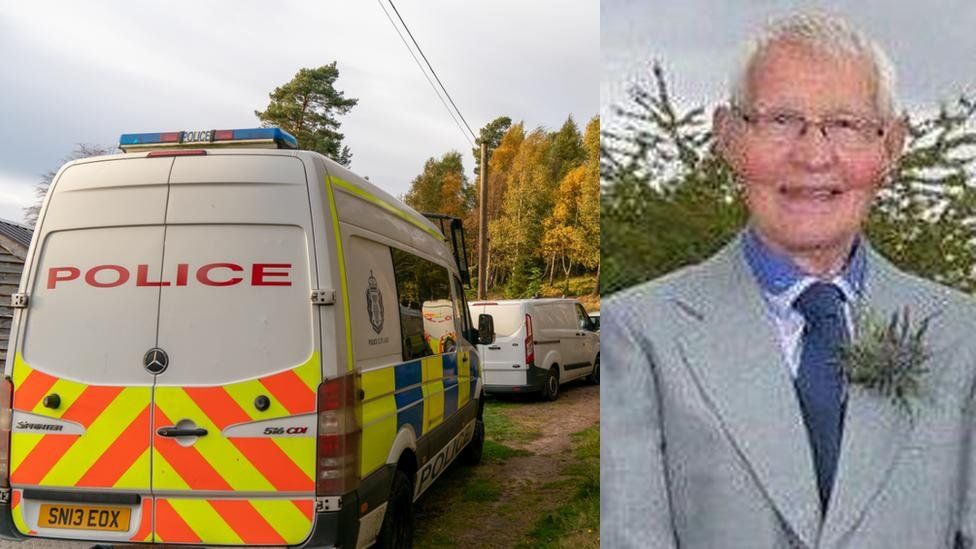 A man who killed an 83-year-old dog walker in Moray after attacking another couple has been ordered to be held at the State Hospital at Carstairs without limit of time.
David Johnstone left Frank Kinnis dead and two other victims injured after the attacks in the Elgin area last year.
Judge Lord Uist ordered the 36-year-old be detained in conditions of special security at the psychiatric hospital.
The judge said it was necessary for the protection of the public.
Johnstone was previously acquitted of the offences after the Crown accepted his not guilty plea on the grounds that, at the time, he was unable to appreciate the nature or wrongfulness of his actions because of a mental disorder.
His concerned parents had contacted NHS 24 twice trying to have their son sectioned.
A psychiatrist told the High Court in Edinburgh on Thursday that Johnstone had psychotic symptoms for about three years before the attacks in October last year.
The initial victims were Morris and Janette Smith, who were both 70, at Birkenhill Woods.
Johnstone then attacked Mr Kinnis at Barmuckity. He later died in hospital.
Defence counsel Ian Duguid QC said: "Now that he realises the consequences of his actions he is full of regret and remorse for what took place, without ever having appreciated it at the time it was happening."
Lord Uist said: "I am satisfied having regard to the offences with which you were charged, the psychiatric evidence presented to me, the mental health officer's report and all the circumstances that a compulsion order in respect of you is necessary.
"I therefore make such an order authorising your detention in the State Hospital as I am satisfied that you require to be detained in hospital under conditions of special security."
The judge added that because of the nature of the offences and the risk that he would commit further offences it was necessary for the protection of the public from serious harm to impose a restriction order without limit of time.