Shetland space centre plans take step nearer launch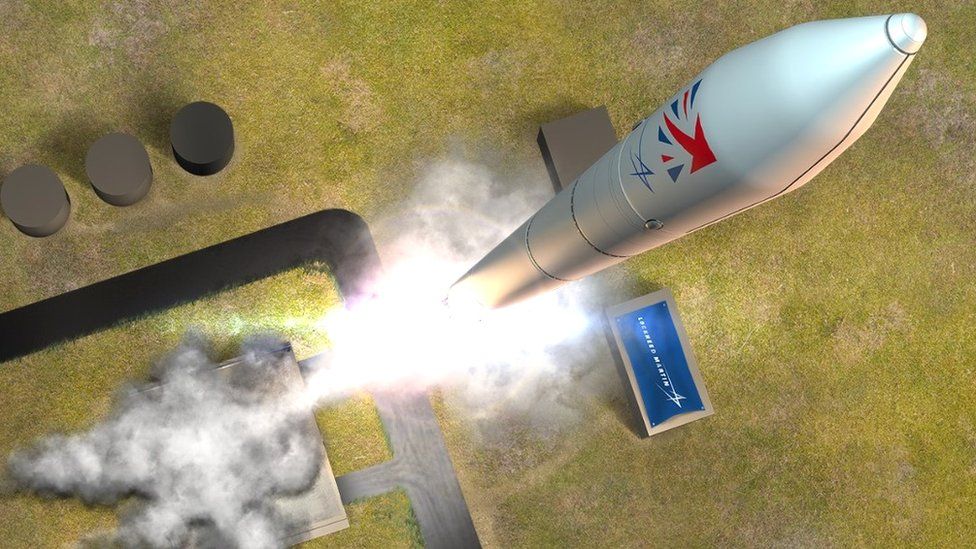 The creation of a spaceport in Shetland, which could support hundreds of jobs across Scotland, has taken a major step forward.
Lockheed Martin plans to launch satellites from the Shetland Space Centre (SSC) on the island of Unst.
It has been predicted that by 2024 the spaceport site could support 600 jobs in Scotland, with 350 across Shetland.
The Lockheed Martin satellite launch facility plans have been approved by the UK Space Agency.
A formal planning application for the space centre itself is expected to be submitted later this year.
Unst is Scotland's most northerly inhabited island and is seen as a good location because of its clear airspace.
There are still ongoing plans for a space hub in Sutherland, also supported by the UK Space Agency, but Lockheed Martin decided to transfer its plans to the Shetland site.
SSC chief executive Frank Strang said it was "significant moment" for the project and was a "vote of confidence" in the Shetland site.
He said: "The UK is in a space race with other countries in Europe and beyond, such as Norway, Sweden and New Zealand, to supply payload space in a rapidly growing international market, and we intend to exploit our favourable geographical position to meet this demand.
"The sky is no longer the limit."
It is hoped to have about 30 launches a year from the site by 2024.
Scotland Office Minister Iain Stewart said: "The creation of the Shetland Space Centre is incredibly exciting news and a real boost for the local economy.
"The UK government is committed to cementing the UK's position as a global leader in the space sector."
Astronomer and space expert Andrew Lound told BBC Radio's Good Morning Scotland programme: "What we are looking at is the main launch centre is going to be in Shetland, that's what they were always looking for if they could, but that did require government approval and now they've actually got that, that's quite exciting.
"The first launch is expected in 2022, and then by 2024 it'll be fully up and running, I think what you'll see is an expansion then of space facilities across the region."
Nik Smith, the UK country executive for Lockheed Martin, said: "The transfer of our UK spaceflight operations to Shetland will not only broaden launch options available in the UK, but also ensure the economic benefits of these endeavours are felt more widely."
Shetland Islands Council leader Steven Coutts said: "This puts the isles in the forefront of this growing global industry."
Orkney and Shetland Lib Dem MP Alistair Carmichael described it as "good news" for Unst, Shetland and for the UK space industry.
"I hope it will be just the first of many such developments", he added.
And Carroll Buxton, deputy chief executive of Highlands and Islands Enterprise (HIE), said the region was establishing a "strong foothold" in the sector.
Related Internet Links
The BBC is not responsible for the content of external sites.