Rat warning over squirrel and bird feeders in Aberdeenshire wood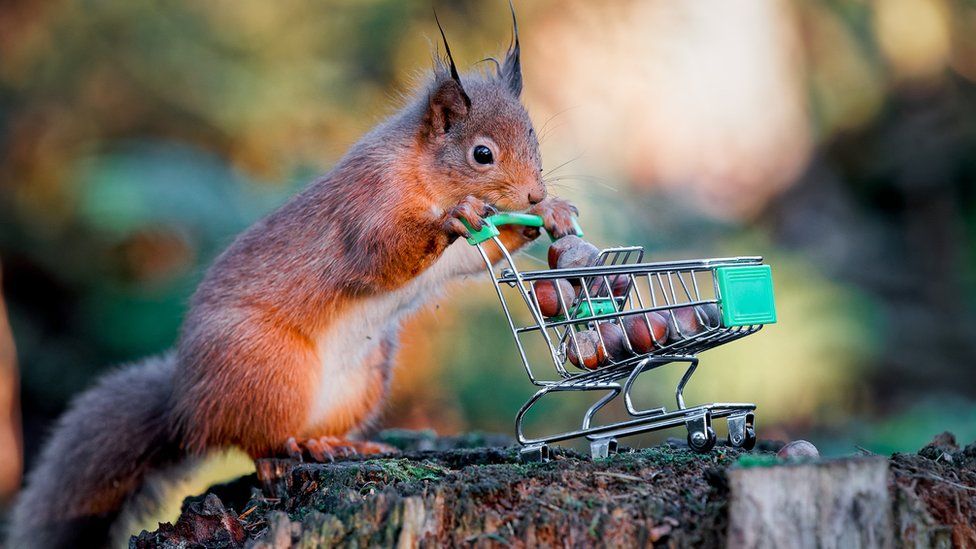 People are being urged to stop leaving food for squirrels and birds at a popular nature spot in Aberdeenshire because it is attracting rats.
Carnie Woods near Westhill is used by photographers for close-up shots of red squirrels, often with props.
However Aberdeen City Council countryside rangers said there was no need to leave out feeders because there was sufficient "natural food".
They said the issue had caused a "significant increase" in rats.
It follows reports of rats eating at feeding stations in broad daylight.
Rangers said the feeders would be removed from the area and have urged locals not to replace them in an effort to manage the problem.
Anyone who wants to keep their feeder is being asked to remove it themselves in the next week.
Ranger Ian Talboys said: "We would ask people not to put out large amounts of food for the squirrels or birds as it is not necessary to support sustainable populations of birds or squirrels in the woods.
"Putting out small quantities is fine to attract the animals in to watch or to photograph them and we know a lot of people get a lot of enjoyment from this. The large amounts that have been put out in recent weeks are causing concerns.
"With residential and business premises so close to the woods, we don't want the rats to move closer to where people live or work and cause problems or damage to property."
He added: "Rats do carry diseases which are harmful to people too. Hopefully by removing the food source they are exploiting at the moment, they will disperse to the wider countryside."