Aberdeen City Council agrees tax freeze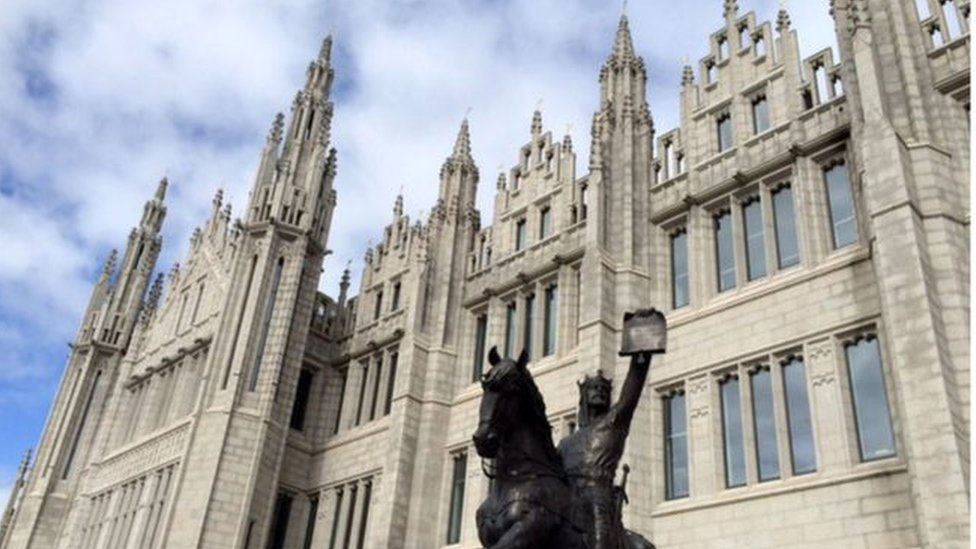 Aberdeen City Council has agreed a council tax freeze after accepting extra Scottish government funding to keep charges unchanged.
It will see council tax bills for a band D property remain at £1,377.30 for 2021/22.
The local authority is led by a Labour and Conservative administration.
The budget was passed by 22 votes to 19 over an SNP amendment, with four abstentions.
At a meeting to agree finances for the coming year, council co-leader Douglas Lumsden set out the economic impact of Covid on Aberdeen.
He said footfall in the city centre had been 800,000 in the first six weeks of 2021, down from 3.3m at the same time last year.
Mr Lumsden said the proposed budget would see no compulsory redundancies, no rise in fees or charges and a £150m investment in the city.
Councillor Alex Nicoll, moving a budget for the opposition SNP group, said he could not agree that £150m be put towards City Masterplan proposals - which include regeneration of the city centre and links to the beachfront.
Mr Nicoll said the council would have to pay £40m this year just to service its debt, so adding to that figure without more detail of how it would be funded could not be justified.
Councillor Ian Yuill, moving the Lib Dem budget, proposed an additional £10m over the next five years for resurfacing and repairing Aberdeen's roads and pavements.
Aberdeenshire, Moray, Orkney and Shetland councils are among other local authorities to have also already agreed council tax freezes.