RAF drone lands at Moray base for exercise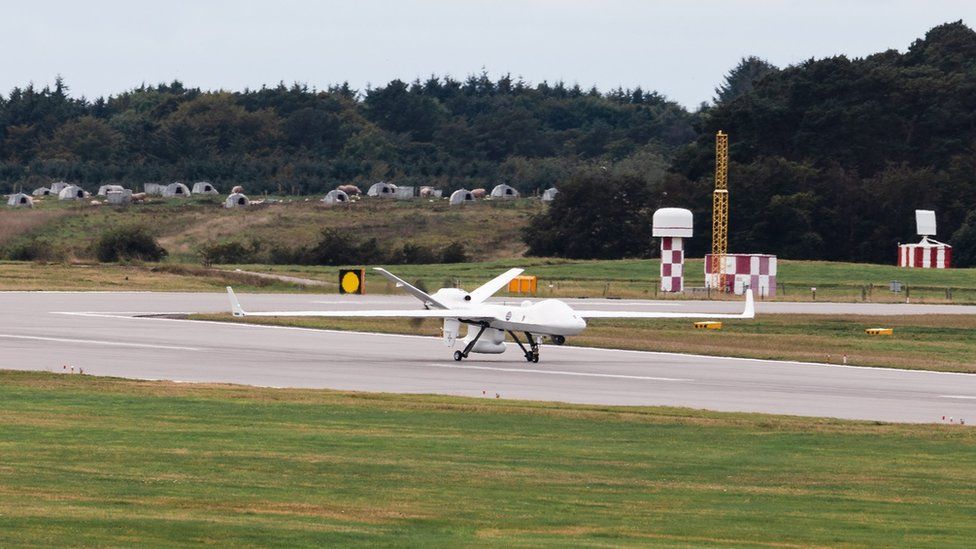 A new RAF drone has landed at an air base in north east Scotland for use in military training.
The Protector will be operated from RAF Lossiemouth on the Moray coast during Joint Warrior, a twice-yearly UK-led Nato exercise.
Fully-operational Protectors could be armed with missiles and bombs.
The Ministry of Defence has said the aircraft could also be used for surveillance missions and in rescue operations.
A fleet of 16 is to be stationed at RAF Waddington.
The drone that landed at Lossiemouth from Waddington will be flown in demonstrations of its "capability in a maritime environment".
The Protector, also known as SkyGuardian, has a wingspan of 79ft (24m) and can operate at a maximum altitude of 40,000ft (12,200m).
It has been designed to fly for up to 40 hours and is to replace the RAF's Reaper drones.