All granite from Aberdeen Union Terrace Gardens accounted for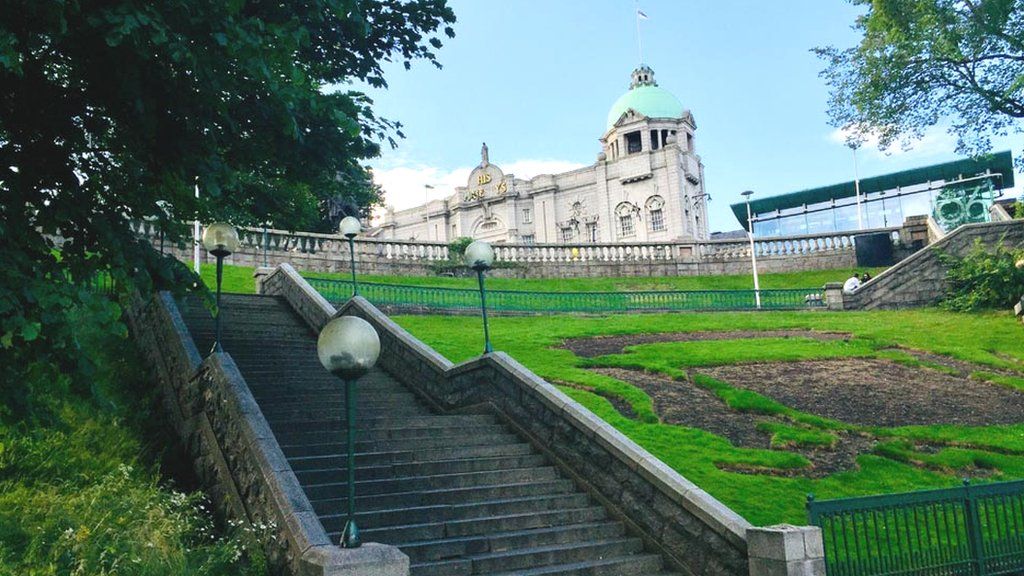 A full audit of granite and other items in the renovation of Aberdeen's historic Union Terrace Gardens has found everything is now accounted for.
An Aberdeen City Council report has now confirmed all materials previously stored at an "unapproved location" have been returned and stored securely.
The gardens originally opened in 1879 and have been undergoing a £28m redevelopment since 2019.
All other items including railings and lamps are also accounted for, the report said.
The council report asks the audit, risk and scrutiny committee to note a breach of a listed building condition and breach of contract but that no further action was proposed.
It adds that the principal contractor has introduced a "new control" for the remainder of the construction phase of the project.
This means that items such as granite will not be taken off-site without confirmation that the removal has been approved.
The council had initially referred the matter to Police Scotland.
The force later said after "extensive inquiries" that no crime was committed in the removal of the granite steps.
The council said in a statement: "The audit was carried out by the principal contractor and reviewed by council officers.
"As set out in the report, as the project develops and materials are required back on site, further checks with the site start inventory will be carried out.
"In addition, at the end of the construction phase of the project, a further reconciliation exercise of the granite and other associated items will be carried out to ensure that all items removed from the site are accounted for.
"The outcome of the reconciliation exercise will be reviewed by the council."