'Rising costs' threaten Scotland's economic recovery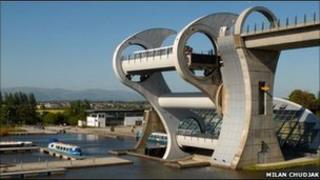 Rising costs could stifle Scotland's economic recovery, according to the latest survey from the Scottish Chambers of Commerce.
The survey found modest growth in manufacturing and construction and a seasonal upturn in tourism over the past three months.
However it warned that rising transport and raw material costs were putting pressure on companies.
It said the public sector cuts would have a knock-on effect on suppliers.
The chambers head of policy and public affairs Garry Clark said: "These results show that we cannot take the recovery for granted.
"Even in the manufacturing sector, which has led the upturn in the Scottish economy over the past few quarters, there are now concerns of an anticipated drop in orders over the next three months."
Over the past three months the study showed that a combination of good weather and increased levels of 'staycations' boosted confidence in the tourism industry.
Although visitor numbers were better than expected more than a third of tourism businesses reported reducing average room rates and said discounting was set to continue over the summer months.
The chambers have urged the Scottish Government to continue with its programme of planned capital spending.
Carry Clarke said: "The new Forth Bridge, the Aberdeen Western Peripheral Route, Borders Railway and affordable housing schemes are all examples of significant public works projects which should help maintain and grow private sector jobs in the longer term."