Diageo in tax warning to Treasury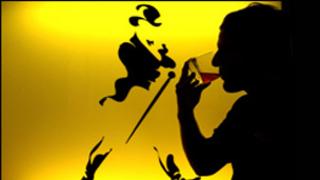 Companies will move their headquarters out of London if the Westminster tax regime becomes unattractive, the chief executive of Diageo has warned.
Paul Walsh has reminded ministers not to impose tax on a multi-national company such as his, which makes much of its profit outside its home country.
He said his threat had been withdrawn since he issued it earlier in the year.
But he said many governments did not appreciate how migratory companies could be in the technological age.
"Prior to the change of government in London, there were certain tax ideas suggested that would have been very problematic for a company such as ours, with global brands, that makes money around the world," he said.
"They would have made us very uncompetitive."
He added the suggestions were now off the table, so there was no need to look at other options. However, he said few governments understood how mobile companies could be.
"It doesn't matter where we're based, and governments can forget that," he said.
So if they start to think they can be cute on tax, they'll force us to consider other options."
Mr Walsh, who has been at the helm of Diageo for ten years, was briefing Scottish media ahead of the opening of a major new whisky distillery on Speyside. As the world's largest drinks company, Diageo dominates the Scotch whisky business with brands led by Johnnie Walker.
He said whisky was growing well, particularly in emerging markets, and that continued growth could see Diageo moving to a decision to build another large distillery within as few as five years.
He said the company's cash reserves built up over the past year could be used for acquisitions if unexpected opportunities arose, such as the sale of the Arnault family interest in LVMH Moet Hennessey or the controlling family interest in Jose Cuervo.
But acquisitions are more likely to focus on buying smaller businesses in emerging markets, including a share in a Chinese spirits business and Serengeti Brewery in Tanzania.
Diageo faced strong criticism in Scotland last year for its decision to close a bottling plant in Kilmarnock, with the loss of 700 jobs, as well as Port Dundas distillery in Glasgow, while investing in expanded capacity in Fife but with fewer jobs on offer.
With the distillery closed, and Kilmarnock being wound down until closure in 2012, the company gave an update on jobs, saying 300 of the Kilmarnock workforce had opted to accept redundancy terms. To date, 17 had moved to other Diageo sites, and 117 were considering roles they had been offered, more than half of them in Fife.
Of 145 workers at Port Dundas, 55 had taken up permanent roles elsewhere.
Reflecting on the controversy around the Kilmarnock closure, Mr Walsh said: "We don't take these decisions easily. What we will have coming out of his decision is a footprint of Scottish operations that is absolutely best in class, world-leading, which can sustain the industry and our business through the next ten or more years.
"It was a tough decision but it was a reaction to the long term opportunity rather than short-term pressures."