Havelock Europa sees losses widen to £4.62m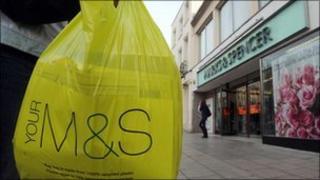 Fife shopfitter Havelock Europa has reported an increase in half year pre-tax losses to £4.62m.
The company, which fits out schools, offices and shops, made a loss of £1.8m in the same period last year.
Havelock said group revenue during the first six months decreased by 16% to £41.2m.
Company chairman Malcom Gourlay warned that public sector spending cuts would affect the level of work from educational customers.
However, he added that this would not happen immediately because there was still "a significant amount of work to win from confirmed projects."
He added: "The expectation of this was one reason for the decision to integrate the retail and educational interiors businesses in 2009.
"The integrated operation will seek to offset the impact of this decline by winning more work from other business areas, including retail and banking customers."
Earlier this month the company unvelied Eric Prescott as chief executive to succeed Hew Balfour, who quit in March after 21 years in the job.
Havelock Europa was founded more than 30 years ago and counts Marks and Spencer, House of Fraser, Sainsbury's and Primark among its high profile customers.
It employs about 750 people in the UK, with more than 550 at two sites in Fife.