Gold firm Scotgold Resources appeals planning rule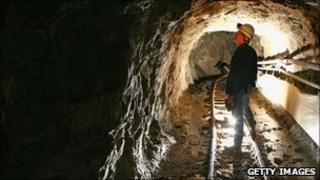 A mining business has said it is to appeal a planning decision which refused it permission for a gold mine.
Scotgold Resources wants to redevelop the Cononish mine near Tyndrum in the Loch Lomond National Park.
The plan was turned down by the Park Authority which said the potential economic benefits could not be balanced against conservation concerns.
The company's deadline to appeal under Scottish planning law is 18 November.
Scotgold Resources said talks were continuing with the Park Authority and "encouraging progress is being made" about the possible relocation and re-sizing of some of the work.
However, the company said it believed it to be "prudent in the meantime to 'preserve its position' by lodging an appeal against the decision."