Economic recovery set to 'slow'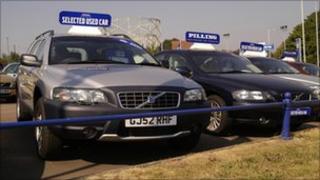 The Scottish economic recovery will peak in the autumn before slowing, according to a new report.
The Bank of Scotland survey said recovery would slow in the fourth quarter and into 2011.
The report said weak consumer confidence was a key factor in subduing growth, with sales of big ticket items such as new cars sharply down.
However it said business confidence was up, although this had not fed through to firms taking on more staff.
The survey analysed a number of leading economic indicators such as new car registrations and the CBI's business optimism reports.
It has concluded that the pressure on Scottish manufacturers was continuing as "inventories of finished products have accumulated faster than orders have been received in recent months".
However Donald MacRae, chief economist at Bank of Scotland, said: "Manufacturing and construction are leading the subdued recovery.
"Low growth rather than no growth seems the most likely prospect for the Scottish economy in early 2011."